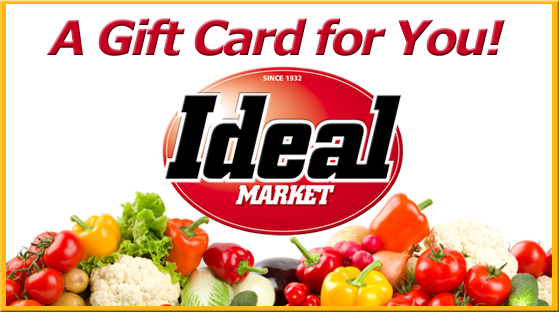 Ideal Gift Cards or Gift Certificates make a very practical gift, always appreciated. They may be purchased in any denomination at any of our five markets. Simply stop at the customer service counter, and we'll be happy to assist you.
Ideal Gift Cards or Gift Certificates are perfect for birthday or holiday giving; they're wonderful for teacher appreciation, for thank you gifts, and as prizes or raffle awards.
Basket parties are especially popular in our region, and nothing tops a gift basket better than an Ideal Gift Card or Certificate. These may be used to purchase anything in our markets from turkeys and hams to apples and oranges. What a convenience!